Coach Morton Leaves Lincoln; Inks with CHSAA school as AD/Coach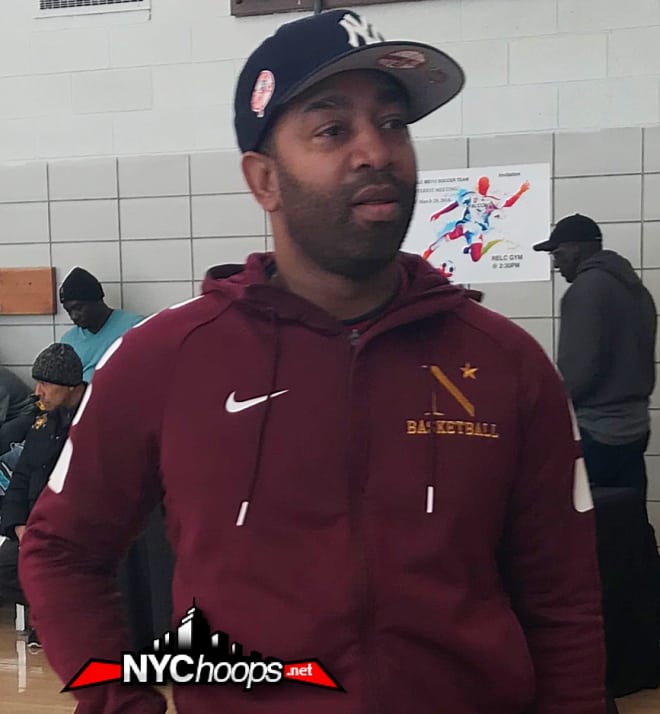 Rumors have been swirling about Abraham Lincoln Head Coach Dwyane "Tiny" Morton possibly leaving the Coney Island high school to pursue coaching at a different school. NYCHoops.net was the first to post that Morton had resignation thoughts on his mind.
Morton contacted NYCHoops.net on Monday to inform us that he has in fact accepted a position as both Athletic Director and Head Boys Basketball Coach at Nazareth high school in Brooklyn. The opportunity presented itself when former AD Rick Dolan decided to retire after 30 years.
In 2012, current Nazareth head Coach Todd Jamison was rehired after a physical altercation with an AD. Morton said he recently he spoke with the Nazareth head coach. Although Jamison led Naz to a Class A championship this past season, "He had his mind made up [to resign]," said Morton.
Coach Morton said he left Lincoln because the PSAL administration never gave him an explanation why three of his critical players were deemed ineligible which left the Railspliiters team depleted. Lincoln lost in the PSAL quarterfinals and finished in last place in the NYCHoops.net Top Ten Team rankings. "It was an open wound," said Morton. "I didn't think I could help any more kids there."
Morton coached for years at Lincoln, leading the Railsplitters to nine PSAL championships and four New York State championships. He also left Lincoln for a one season stint as an assistant college coach at Seton Hall before returning to the Railsplitters.
While at the Coney Island high school, Morton coached NBA talent such as Sebastian Telfair, Lance Stephenson and Isaiah Whitehead.
Morton's duties as Athlete Director at the Nazareth, a Catholic School, start this week according to Morton with head coaching responsibilities coming shortly thereafter. Asked about his new gig, Morton said, "I grew up in the projects. We thought the CHSAA was more respected. It's exciting."