Top PSAL Coach Contemplates Resigning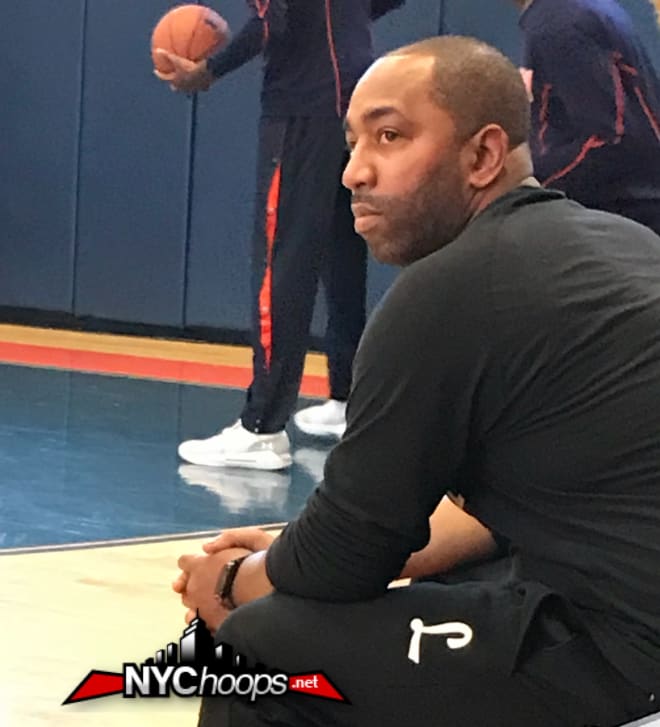 On Friday evening, Abraham Lincoln Head Coach Dwayne "Tiny" Morton contacted NYCHoops.net with some shocking news. "I'm thinking about resigning," said the nine-time PSAL City Championship coach.
According to Morton, who's won the most PSAL "AA" City Championships while coaching the Lincoln Railsplitters, his frustration stems from an email he received on Friday from PSAL Executive Director Donald Douglas stating that three of his players are deemed ineligible to play until an investigation is completed. "I think it's personal toward me," Coach Morton railed. "They gave me no reason and there is no investigation that I know of."
The Railsplitters players in question are transfers KC Ndefo '18, Terrance Roberts '18 and Phillip Harris '19. Coach Morton said he believes that the timing is suspect with the ineligibility occurring right before the playoffs. "Jefferson won a championship with two transfers from Long Island that played all season. [Jefferson head coach Lawrence] "Bud" [Pollard] did an unbelievable job but nobody said anything [about the transfers]."
Morton alleges that another high school is also being scrutinized by the PSAL for a transfer but with an alternate ending thus far. "Cardozo is being investigated about Collins Onyeike '18 but he's allowed to play."
It appears as if Coach Morton is serious about the possibility of resigning. "It's not the Board of Ed but the Public Schools Athletic League (PSAL) that's the problem. Some one has got to stand up for the kids. I gotta make a stand. Why are they being punished?"
Whether or not Morton will resign is up in the air, but he has already placed a call to Lincoln's athletic director Renan Ebeid with regard to the subject and is waiting for her to return his call as we speak.
"Maybe I can coach for a Catholic or private school," pondered Morton whose top tier alumni include former and current NBA talent Stephon Marbury, Sebastian Telfair, Lance Stephenson and Isaiah Whitehead.