The good, the bad, the puzzling of NCAA's new recruiting rules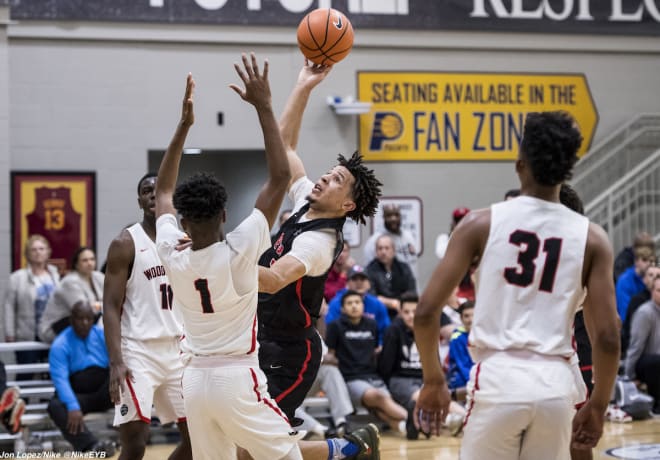 I LIKE ...
How undrafted players can now return to college with eligibility intact.
For years, there have been horror stories of players leaving a year too early for the NBA, only for the prospect failed to hear their name called on draft night. From there, they'd be forced to sign on with a summer league roster and hope that they might receive the appropriate opportunity to display their strengths on a team full of former first-round talents or NBA journeymen. Now, a prospect can still make the incorrect call, softly return back to a college campus and suit up again the following season. The player's future is better off because of it as is the sport as a whole.
Change
Okay, okay. There has been a lot of criticism of the Rice Commission. Do I believe that all of the changes made are for the better? Heck no. But I also know that the sport does need some sprucing up.
The travel basketball industry has been given a black eye in recent months. There are a lot of positives to be gained from it like the relationships formed, competition and scholarships gained. Some of the warts need to be removed and hopefully this is its attempt to do so.
I support the hammer approach regarding law-breakers; I like how the upper echelon on the university's infrastructure will be held accountable for what its coaches do, and I respect the notion that the NCAA will attempt to be more transparent with his hand-wringing and law enforcement.
This is not the end of the changes but what seems to be the beginning of an attempt to clean up the sport.
I DON'T LIKE ...
Agent involvement.
To say agents aren't already involved with high school and college prospects would be naive. I guess getting it out into the public is not a bad thing, but what is exactly beneficial about agents representing a college prospect? If there is no bargaining power in making money off of a player's likeness, a rule that remains still in effect, then what is the use of the agent?

A player can test the NBA waters and return to school now, so the idea of an agent guiding the prospect in the pre-draft process is a bit obsolete. Cheating is going to occur; if an agent is going to throw money under the table before the college athlete is declared a professional or not, this new rule will not make it any more ethical or cleaner. This may need some tweaking.
Camps.
You heard right. I get the educational side of camps, but when it comes to evaluating the future of your program, this is not the best setting for college coaches.
Where travel basketball boasts team cohesion, the proper role allocation and an organized infrastructure, camps are entirely different. I've seen some of the best players struggle in a non-team format.
Those players who rely on others to excel, or big men that, more than not, receive the ball minimally due to the ball dominance of its guards, struggle in the camp setting. Good still can come from this, but whenever a coach is banking on these few days to better his program and a player is hoping to expand his recruitment, it seems a bit too risky and short-sighted.
Is travel basketball ugly sometimes? You bet, but that doesn't mean it should be trampled by camp basketball. Every year, the NBPA Top-100 Camp, now a live period event for the college coaches, hosts some of the very best high school talent. That week is where I have done some of my worst evaluating.
Next year, college coaches will be relying on that camp and others with less talent to better their programs.
I don't see better coming from it.
WHAT I DON'T GET ...
Official visit increase.
Where things stand now, a high school prospect can begin taking any of his five official visits after Jan. 1 of his junior year as long as he has received the proper college test scores. Now, the prospect can do so six months earlier and take as many as 15 of these visits throughout his high school days, though he cannot take more than one to the same school within a calendar year. I get the help that official visits allot where a college can pay for a player and his family during their 48-hour stay on campus, compared to an unofficial visit which is totally paid for by the player visiting.
Then again, how many schools are willing to burn one of their allotted visits (given 28 per every two years) on a prospect so early in the process? Better yet, toss in the lower-end programs that are strapped for cash that might not be able to afford such trips. Does this make the gulf between the high and mid-major levels even wider?