Terrier Nation Swat Killer Bees; Win HS Madness Chip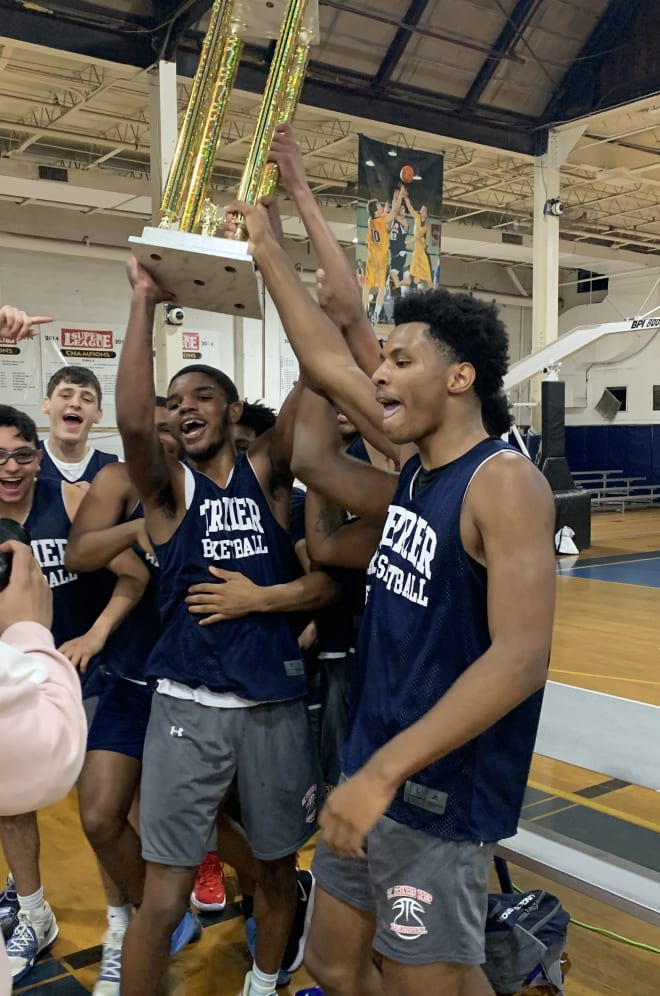 WEST HEMPSTEAD, NY - Sophomore Josh Pascarelli and Junior Jaden Daughtry led the way with 12 points each as Terrier Nation (featuring players from St Francis Prep) held on 60-58 to win the first annual NY HS MADNESS Boys Basketball Tournament over the Orange Killer Bees (featuring players from Thomas Jefferson)
Daughtry a 6'6 Junior was named the CO-MVP of the game with 7 rebounds as well and is hearing from Hofstra, Air Force and Davidson. His stock could go up this summer as he plans to run with the NY Jayhawks of the Adidas Gauntlet.
Latiek Briscoe a 6'2 Junior helped his cause in the win with 11 points and this weekend has now been contacted by Marist. Terriers also got help from Senior Todd Rochelle with 10 points and is in contact with Davidson, Stony Brook and Bryant and will run with the Riverside Hawks this summer.
As for the Killer Bees who fell short at the buzzer despite using a 10-0 run late in the second half after being down by as much as 12 were led by the other CO-MVP Jaquan Carlos (Hofstra) who finished with a game-high of 27 points.
Triple OT Thriller in HS Madness Semi