Rivals Roundtable: Teams that need to rally; recruiting challenges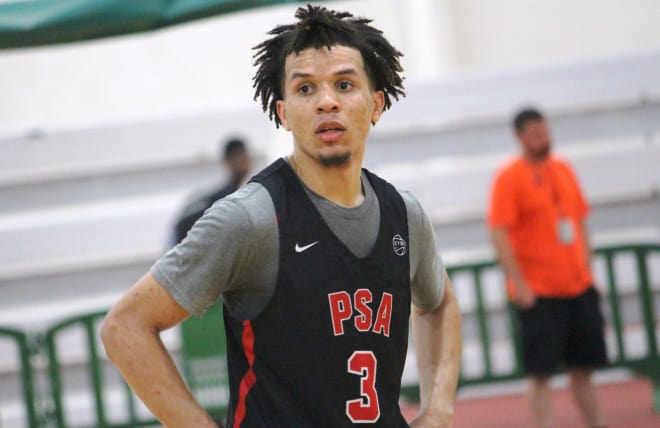 This week in the Rivals Roundtable, national analysts Eric Bossi, Corey Evans and Dan McDonald weigh in on some timely topics, like which program needs to rally the most down the stretch in the 2019 cycle.
1. Which team needs to rally most down the stretch for its class of 2019?
Bossi: I say LSU. The Tigers were quickly built into a Final Four and SEC title contender under Will Wade, but now there's lots of uncertainty. Wade is currently suspended as his role in the college basketball FBI scandal is investigated. On top of that, five players from this last season's team – Skylar Mays, Nazreon Reid, Javonte Smart, Tremont Waters and Emmitt Williams – have declared for the NBA. Most likely, everybody but Reid and Waters return, but those are two huge pieces and their current recruiting class only ranks No. 76 nationally. Five-star forward Trendon Watford had looked like a sure bet, but as long as Wade's status is up in the air there's no way for LSU to make a move on anybody.
Evans: Kansas. I just don't know what they are going to do in the frontcourt. They should be fine on the perimeter with the return of Devon Dotson, Marcus Garrett and Ochai Agbaji, along with the enrollments of Rivals150 seniors Issac McBride and Christian Braun. However, with Silvio De Sousa in limbo, the what-if in Udoka Azubuike returning and, if he does, at full health, and no replacements for Dedric Lawson, KU needs to strike this spring. They have a great shot at RJ Hampton if he does decide to reclassify, but that wouldn't squelch their primary concerns. They have lost some ground with Matthew Hurt and Precious Achiuwa is a total guessing game right now. Bill Self and his staff better get creative or they may start another streak in not winning the Big 12 again next season.
McDonald: I'll go with North Carolina here. With Coby White blowing up and declaring for the NBA Draft, Roy Williams really needs to seal deal with Cole Anthony. The Tar Heels also seem to be hunting some graduate transfers this year to fill out the roster as they also lose a lot of production between White, Kenny Williams, Cam Johnson and Luke Maye.
2. Which new hire faces the biggest recruiting obstacles?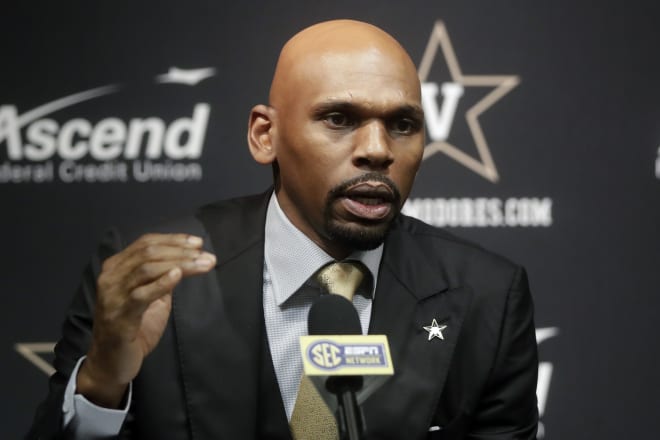 Bossi: It has to be Jerry Stackhouse at Vanderbilt, right? I want to be clear that I'm a big fan of the hire of the ex-NBA star because I've seen his passion first hand and I like athletic departments that think outside of the box. But, it's not exactly going to be easy for a guy who has never coached college ball and is inheriting a team that was winless in the SEC. He's got to get a strong staff put together and it needs to be done ASAP.
Evans: Eric Musselman at Arkansas. I have no doubt in my mind that he is going to find success in Fayetteville, but if he is going to do as such, he will have to at least dip his toes into the high school recruiting waters a tad bit. He built a major presence out west with key transfers and not that it will not work at Arkansas, but he will also have to recruit some of the best within his state and region. Moses Moody, Chris Moore and Gerald Doakes are musts, especially Moody, and if he can find the proper balance, between transfer and high school prospect, Musselman might be able to overcome the unique recruiting quirks at Arkansas and win in the loaded SEC.
McDonald: Mick Cronin going from Cincinnati to UCLA is a unique situation. At Cincinnati, he signed some highly ranked players, but it was more about finding under the radar gems and developing them into better players. At UCLA, you have access to top players anywhere in the country, and you have top players locally that want to play for UCLA. Recruiting and coaching the type of players you can bring in at UCLA is going to be a little different than what he is used to, but I think he'll do a good job.
3. Let's say you have one scholarship left for the 2019 class. Who you are going after (and let's exclude five-stars for this question)?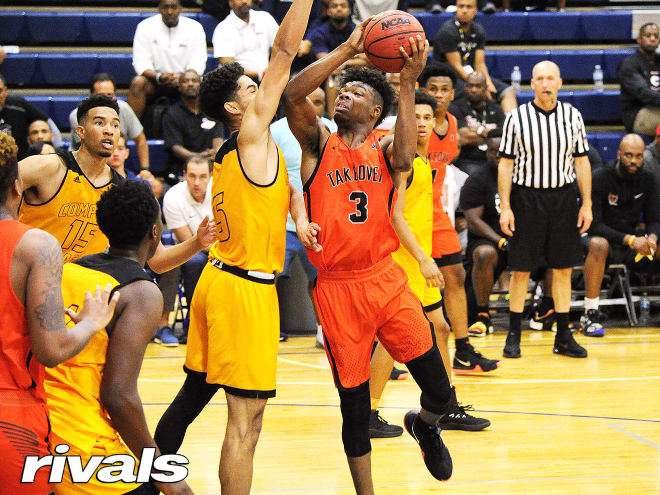 Bossi: I'm pushing all of my chips in on Harlond Beverly if I'm picking one four-star prospect to use my open scholarship on. He's got good size for a combo guard, is quite bouncy and exudes confidence. He's a skilled scorer who can provide secondary ball-handling and he's been improving at a rapid rate.

He's been to Indiana and Miami, sees Georgia this weekend and has Kansas and Michigan among those making a charge. I don't necessarily know if he's a big-time instant impact guy, but I think he's a potential All-Conference guy a few years down the road.
Evans: If I need a guy tomorrow, it is Anthony Harris. The former Virginia Tech recruit is a complete game-changer at the point of attack defensively. He is coming back from a torn ACL, but I just love his tenacity and competitiveness which should prove him well over the long haul in college. The Hokies remain involved as newly named head coach Mike Young met with the family on Friday evening. However, Indiana, Georgetown, Maryland, Miami, Ohio State, and Wake Forest are among a group of others that have shown heavy interest.
Just to throw another name in there, if it is about the long haul, Tristan Enaruna is the guy. He can look like a five-star prospect whenever he is at his best which is why Creighton, Kansas, Miami and a handful of others continue to pursue.

McDonald: I like what I saw from Beverly this year. He's a really talented scorer with good size at guard, but he's not a high-volume player. It seems like he's comfortable being the leading scorer if he needs to or taking on a more complimentary role. I think he'll continue to play on winning teams wherever he ends up.

As for his recruitment, he already officially visited Indiana and he's taking an official visit to Georgia this weekend. Kansas, Miami and Michigan have also been linked to him lately.