LuHi are Hype City 2018 Champs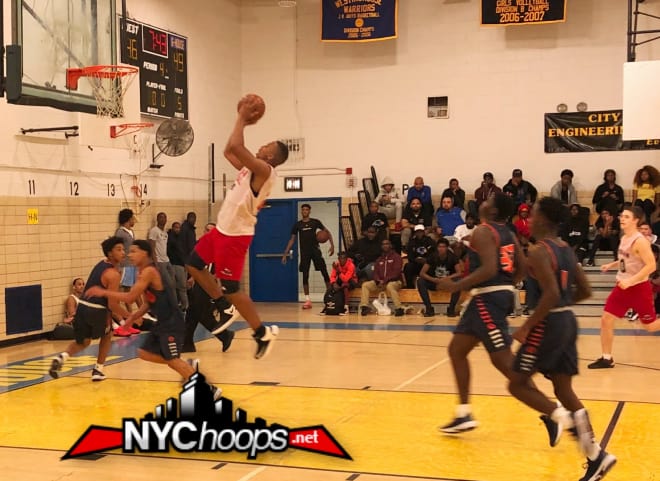 BROOKLYN, NY – The Hype City 2018 Tournament at Westinghouse H.S. was the place to be on Monday for high quality preseason high school basketball. Long Island Lutheran would come out on top, but it would not be a cake walk
QUARTERFINALS
Westinghouse downed by Xaverian, 68 – 58
St. Raymond's pluck Eagles (Bx), 62 – 56
Luis Kortright '20 led the way for Xaverian with 23 points and seven rebounds.
Jefferson comes back; Tops Scanlan, 81 – 79
Jaquan Carlos '21 was the high scorer for Jefferson with 28 points, 4 rebounds and 3 assists with Kareem Welch '19 adding 24 points.
LuHi holds off Wings Academy, 76 – 73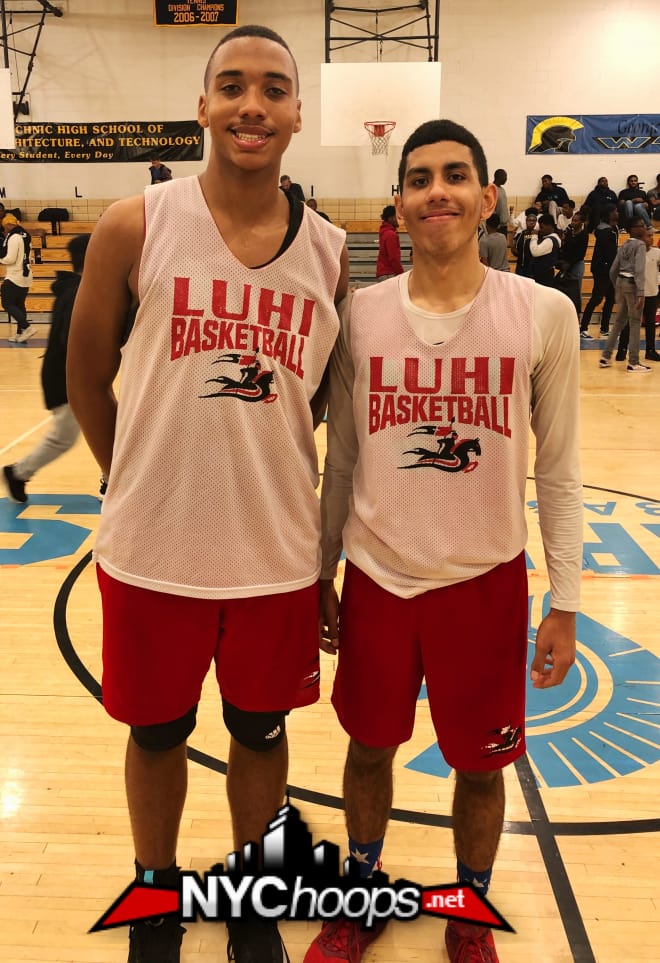 Zed Key '20 and PG Andre Curbelo '20 were the catalyst for a win that included techs and ejections notching 18 points & 6 rebounds and 15 points and 8 assists. Big man Essam Mostafa '19 added a double-double (10 points/10 rebounds).
SEMIFINALS
St. Raymond's eliminates Xaverian, 63 – 53
Kortright was a dominate factor in the game for St. Ray's but Xaverian managed to stay out front after the opening quarter due to work from Isaiah Amazan '19 and Walter deFieitas '19. Xaverian was unable to hold their lead and trailed 27 – 24 off a St. Ray's surge spearheaded primarily by Jalen Reneau '19 and Dior Davis '22.
The third quarter was and exchange of baskets but the efforts of Kortright inched St. Ray's point spread to six points as the final quarter got underway. A strong finish by St. Ray's cemented their path to the championship round.
Kortright was the man for St. Ray's with 19 points and double-digit boards. Shawn Fulcher was the high scorer for Xaverian with 10 points.
L.I. Lutheran ejects Jefferson, 71 – 51
When playing against Jefferson, it ain't over 'til it's over but after playing 3 and a half quarters versus Long Island Lutheran, it was over for the team from East NY Brooklyn. Jefferson was dealt a body blow in the first quarter Curbelo and Jalen Celestine '20 put on a clinic. Suddenly Jeff was not only down by 16 points at the end of the opening quarter but hadn't reached double-digit scoring as a team.
In the second quarter, however, LuHi flatlined except for Key and Jefferson's guards Wright and Dashan Crittendon '19 took advantage. A 19 – 5 cut Jefferson's deficit to 2 points and a gaping hole was now a pin prick. After a LuHi timeout, the Long Island power ended the half up, 34 – 27.
The third quarter was a bar fight with both team giving and taking the other team's best shots. Ramsey King '22 was especially productive for Jefferson scoring 11 points in the quarter. As the fourth quarter began LuHi was only ahead by three. A strong finish by Curbelo and Key coupled with unusually low production from Carlos and Marcus Burnett '20 punted LuHi's lead to 12 points with 5:16 left in regulation. In quicksand, Jefferson trailed by twenty when it was all said and done.
Key led the charge for LuHi with 26 points and 9 rebounds. Curbelo added 16 points and 6 assists. King was the high scorer for Jefferson with 17 points.
CHAMPIONSHIP ROUND
LuHi Top St. Ray's, 58 – 55; Wins Hype City Chip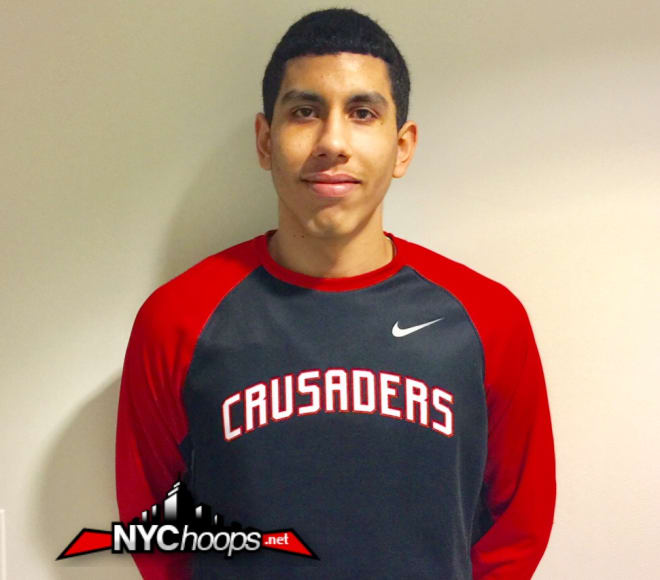 Curbelo proved to be lethal as Long Island Lutheran took home the championship hardware. St. Ray's received an exception performance from Tahron Allen '21, but the team did not receive an abundance of offensive assistance.
Winning was not easy as St. Ray's fought tooth and nail throughout but LuHi had too much depth for the field of teams as a whole which allowed them to remain consistent throughout the grueling one-day tournament.
Curbelo led the way for LuHi with 23 points, 4 rebounds and 2 assists. Mostafa contributed 10 points and four rebounds. Allen led all scorers with a game high 24 points and 3 assists.