Long Island Takeover @ EYAC/Beacon 158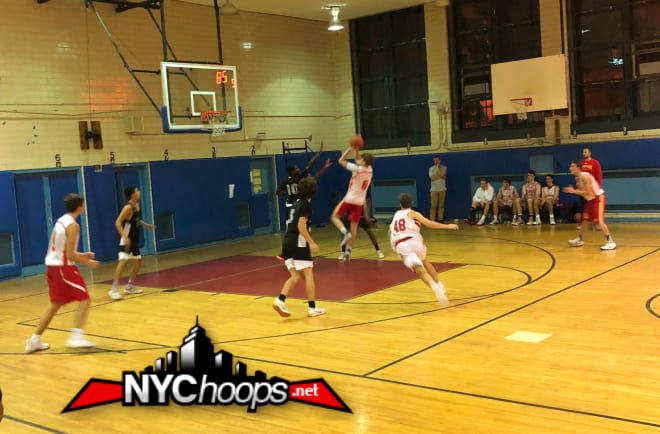 BAYSIDE, NY – The evening was all about Long Island at the EYAC/Beacon Back-to-School 2K18 Classic. Three of the four teams were from Nassau or Suffolk County and the one that wasn't was consumed by L.I. dominance on Thursday.
St. Anthony smashes Stevenson, 62 – 32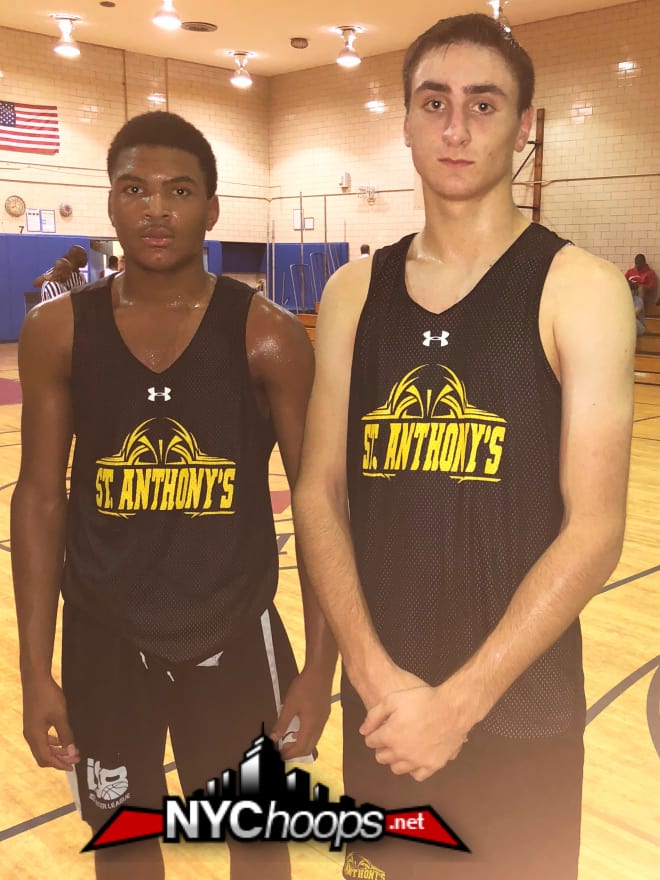 The new look Friars of St. Anthony graduated five seniors, so the Friars played against players from Adlai Stevenson High School in the Bronx with five new starters. With 4 of his five former player as scholarship athletes, Coach Sal Lagano had a tall task in replacing them but said he has a young and enthusiastic bunch picking up the baton. "Their attitude is great, and they play defense."
Stevenson learned that the hard way as they quickly fell behind Sat. Anthony's by 15 points and trailed at the half 34 – 15. Among the more notable Friars contributors was 6'3" junior Andre' Snoddy '20 who showed an assortment of moves to get the cup. Another player who was a difference maker for St. Anthony was '6'5" big man Lou Stallone '20. The junior who already has a full ride to Arkansas on a Baseball scholarship as pitcher showed that he has the potential to be a two-sport star.
Amassing a 25-point advantage 9:30 left to play in regulation, the Friars went on to win by 30 points. Coach Laguna was oozing with optimism as he watched his young squad perform from the sidelines. "It's gonna take some maturing. It's gonna take some time but they're a good bunch and I think they're really buying into each other.
Snoody led the way for St. Anthony scoring a game high 18 points. Kaden Norton and Roshawn Clemente '20 were the high men for the players of Stevenson with 7 points each.
Chaminade team effort dispenses with Deer Park, 71 – 58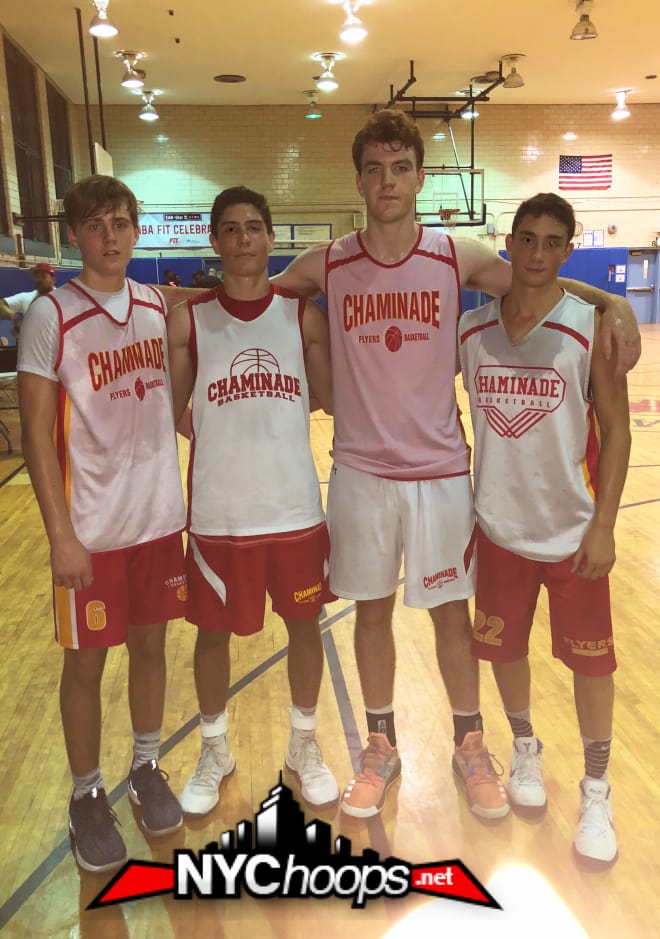 Deer Park was once again without the services of point guard Malik Edmead '20 and Chaminade was missing Kiernan Dorney '20 who broke a bone in his legs. Both Long Island teams were hobbled but the Flyers ultimately prevailed utilizing a balanced scoring attack along with the appropriate poise to withstand runs by Deer Park.
During the top of the first half, Chaminade and Deer Park were neck and neck with scoring from Mike O'Connell '20 and Brendan McCabe for the Flyers. Deer Park held Chaminade in check early on as Freddy Gomez '19 and Vially Fleuriot '20 countered for the Falcons.
Late in the opening half, T.J. Long put on the afterburners for Chaminade. That, along with poor shot selection by Deer Park catapulted the Flyers to 35 – 23 halftime lead. Long continued where he left off in the first half draining twos and threes. Liam Drennan '19 and O'Connor also pitched in to extend Chaminade's lead to 22 points with 11 minutes left in regulation.
Deer Park was not done fighting and took advantage of a complacent Flyer squad who felt comfortable ahead by 23 points with 7:20 left in the clock. Hustling hard the Falcons sliced 10 point off its deficit but Chaminade woke up with time enough to squelch the possibility of a miracle comeback win.
Long paced Chaminade with a game high 26 points with O'Connell contributing 18 points. Jordan Rios '19 led Deer Park with 14 points.
IN OTHER ACTION
St. Mary's holds off Martin Van Buren, 81 – 73