Law & Tech Preps for Poughkeepsie In IG Matchup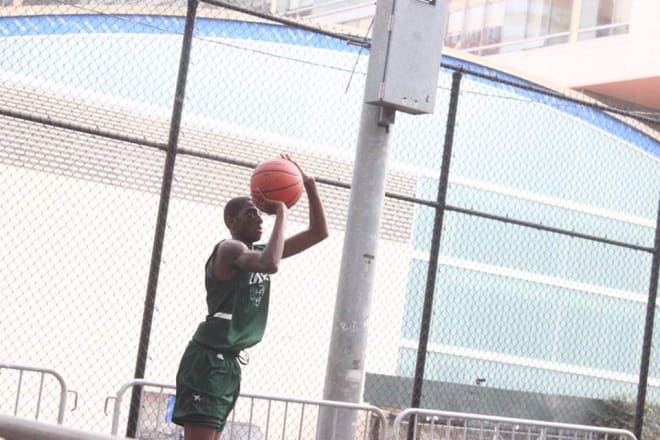 While the PSAL has finally green lighted a season that will start during the first week of April, this is not what most coaches and players anticipated. With all games being played outdoors and aspects such as the inclement weather and the asphalt and outdoor rims creating a challenge, you would be hard pressed to find a PSAL coach enthused about the decision.
Few have been receptive to this 11th hour decision, with many under the belief that this will do more harm than no season at all.
Luckily for New York City basketball, a slew of upper tier teams will play in the upcoming NY High School March Madness event, which features 64 teams and will be played at the Island Garden Sports Complex in West Hempstead.
One of the marquee matchups that will take place is Brooklyn Law and Tech vs Poughkeepsie.
On paper, Law and Tech has a youth movement full of promise and several pieces who are just 1-2 years away. They will go as senior guard Jakai White goes. The 6-foot-2 Class of 2021 guard lit up Lucky City earlier during the year, erupting for a 35-point performance which proved his scoring spurt-ability.
A high-level jump shooter who is known to break open a run when he hits 3-pointers in succession, White is a thorough rim attacker who knows who to elude defenders with his first step and ability to penetrate and get to the rack with a full head of steam.
Legendary New York City coach Kenny Pretlow has witnessed White embrace the alpha role, adopting a killer instinct which his teammates feed off.
Beyond the scoring threat that White poses for defenders, Law and Tech has a seasoned and battle tested guard in Jordan Johnson. Another blurriest quick guard, Johnson brings an adeptness at carving his way to the rim.
He's a ball control point guard who rarely turns it over. In addition to this he knows how to execute the souped-up attack and find his teammates at opportune times. Against an athletic and physical team like Poughkeepsie, Johnson will need to lead by example and make every possession count.
The Jets will lean on a stout on ball defender in Isaiah Folk, another veteran who brings a wealth of experience with him. Folk has a well-rounded offensive game and swiss army knife capabilities.
D'Mair Williams is a smooth combination guard who provides supplementary scoring and utilizes a pull up and mid-range game that he's added onto while stepping into a more meaningful role this season.