Hersh Classic: Exposure or Exposed?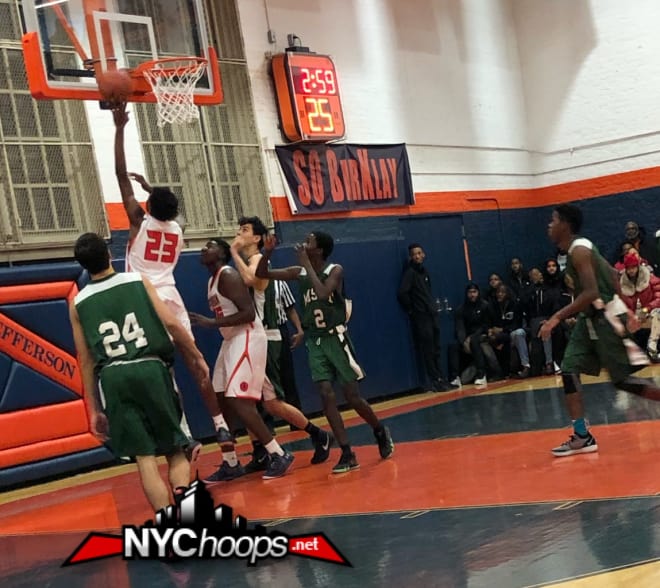 BROOKLYN, NY – The Hersh Classic has always represented the unofficial official start of New York City's PSAL high school basketball season. The 15th annual event held at Thomas Jefferson Campus on Saturday featured 12 teams which included three teams from our preseason rankings. For some teams the event offers exposure while other teams are simply exposed. Either way, it's always a teachable moment.
Curtis Shocks Eagle Academy in double OT, 79 – 77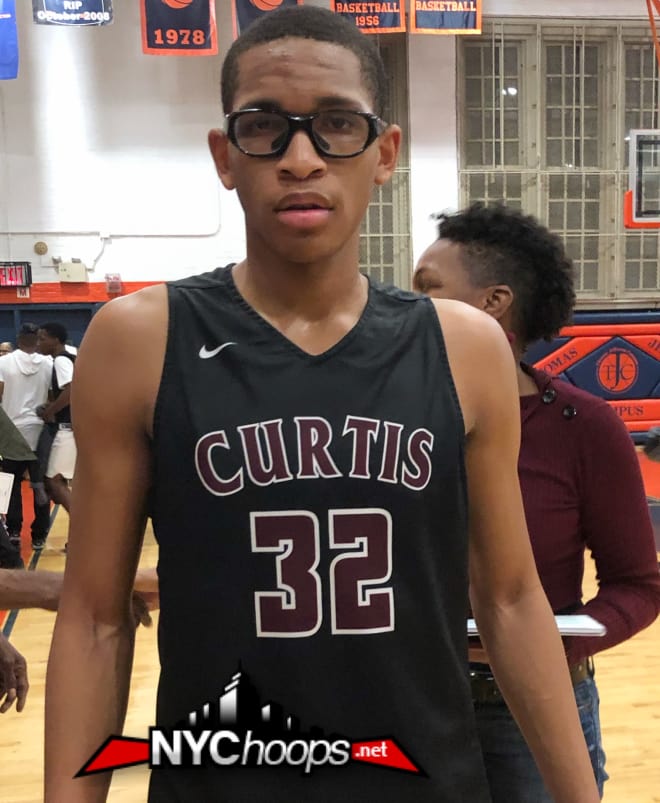 The most intriguing game of the day was between the Curtis Warriors and Eagle Academy (Bx). The Eagles are currently ranked #9 in our NYCHoops.net preseason top ten NYC teams. The upset win by Curtis, a team who is on the bubble, not only not avenged the losses by the two other Staten Island squads that participated in the Hersh Classic but reaffirmed the Warriors belief that they are more than just a team on the bubble.
"We know over the past few seasons and off seasons, we put in the work to be in the conversations as one of the top teams in NYC, "said Curtis head coach Dwayne Archbold. "So, we expect to play, compete and win against ranked teams."
The Warriors remained neck and neck through out the game as a result of significant input offensively and on the boards by 6'4" Darnell Askew '19 who paced Curtis with a double-double that included 26 points. The senior did most of his damage with mid-range scoring and with dead eye shooting from the charity stripe.
The Eagles were competitive with timely buckets from Joel Simpson '19 and Mike Caldero '20 and but trailed 29 – 26 at the half. The Bronx squad came alive in the third quarter as Vernon Simmons '20 spearheaded a comeback. Outscoring Curtis 19 – 10, the Eagles went into the final quarter ahead by six points.
Curtis upped the ante defensively in the fourth quarter and stepped up its intensive on offense as Jaloni Clark '19 and Bruce Goods '19 got hot from the perimeter. Eagle became frayed around the edges and Curtis took the lead off and and1 by Adeleye Oyekanmi '19 but Simmons, a high flyer countered with an emphatic dunk that took the game into its first overtime knotted at 56.
With the momentum in flux, the combatants remained tied at the end of 3 minutes and a second overtime became necessary. Tied at 66, Simmons did work in the paint for the Eagles along with clutch buckets from DaMarco Watson '20. The Eagles responded in kind, but it would be late turnovers that was their Achilles heel in the end.
Askew's efforts earned the talented senior MVP honors for Curtis. Simmons paced the Eagles with 20 points.
Coach Archbold said he expect his team to win these types of games. "We consider ourselves a ranked team, so it definitely helps our confidence when we win our non-leagues verses schools ranked ahead of us."
IN OTHER HERSH CLASSIC ACTION:
Westinghouse Tops Bedford Academy, 60 – 54
Gabriel Bleuman (16 points)
Boys & Girls over W.H.E.E.L.S., 71 – 65
Marcus Patterson (22 points)
Erasmus Hall Takes Down Wagner in OT, 85 - 80
Isaiah Greenway & Naseim Webb (17 points)
#4 Jefferson Crushes M.S.I.T., 122 – 97
Ramsey Saleh-King (30 points)
#10 Brooklyn Law & Tech Obliterates Banneker, 80 - 58
Joseph Pena (35 points)