Edgecombe discusses Ohio State, Mississippi State, 'Nova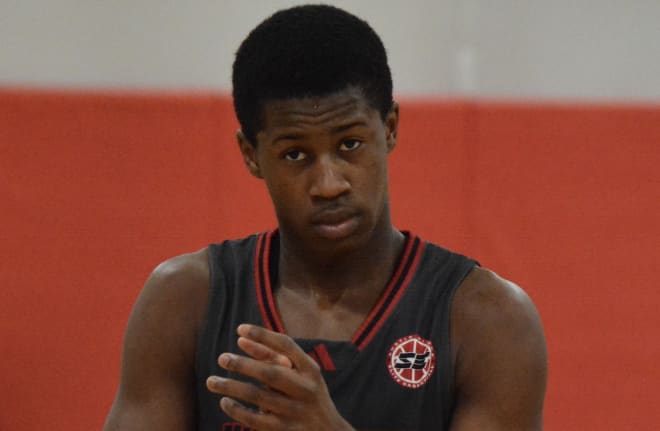 COUNCIL BLUFFS, Iowa – To say VJ Edgecombe is taking his recruitment slowly is understating the point, The class-of-2024 wing holds a long list of major offers but is yet to take a single campus visit of any kind. That said, serious players to get him on campus have emerged.
Rivals recently spoke with the four-star prospect about which visits he's considering and what schools are in the thick of the chase for his letter of intent.
ON IF HE HAS SCHEDULED HIS FIRST VISIT YET:
"No not really, to be honest. I have thought about some, but I'm still trying to not let it draw my attention too much and focus on playing."
ON SCHOOLS IN FREQUENT CONTACT:
"I'm in contact with all of them, actually. Well, all of them that have been offered. I talk to a few more than others. I talk to Mississippi State a lot. I talk to Ohio State a lot, I talk to Villanova a lot. Those are the ones I am really talking to a lot."
ON OHIO STATE:
"They like to stress just how I fit in the program. Then they want me to see how Columbus would be, like, a home for me. They show me how I would thrive in their system. We are definitely talking about a visit, but I haven't committed to it yet."
ON HIS BOND WITH THE BUCKEYE COACHES:
"I have a great relationship with the coaching staff. I'm just trying to learn more about the city, but it doesn't matter where I'm at, really. It matters how great the relationship is."
ON VILLANOVA:
"I have a great relationship with coach [Kyle] Neptune and all of them. I talk to him a lot and we have a great relationship for sure."
ON MISSISSIPPI STATE:
"That was my first offer. I talk with coach [Chris] Jans and coach [David] Anwar. They talk to me about how much they take defense seriously, and that I would thrive there. We're talking about a visit, but I haven't decided on anything."