Eagles land on top of Chaminade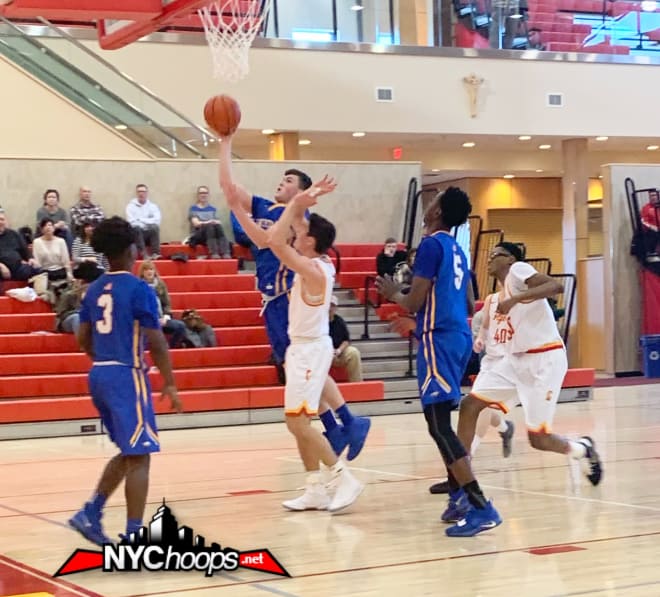 MINEOLA, NY – Saturday afternoon featured a clash of islands with the Chaminade Flyers from Long Island hosting St. Peter's H.S. from Staten Island. The first half resembled a shootout from the O.K. Corral as both teams came out gun blazing but when the dust finally settled, the Eagles recalibrated and took home a convincing 77 – 60 victory.
The Flyers took to the air early and often in the first quarter with 6'6" Kieran Dorney '20 and 6'2" Mike O'Connell '20 scoring long-range. St. Peter's countered with a solo act as 6'2" Chris Clancy '19 laced together four three-pointers and deuce. The end result sent the home team slight 3-point lead.
Clancy mellowed in the second quarter by O'Connell did not and Chaminade maintained a 5-point advantage with 6 minutes left in the half. That lead evaporated as Clancy and 6'4" Jamal Achille '19 spearheaded an 11 – 0 run that catapulted St. Peter's into a 33 – 27. O'Connell managed to knot the game at 40 but the Eagles regain its advantage with free throws before the half ended.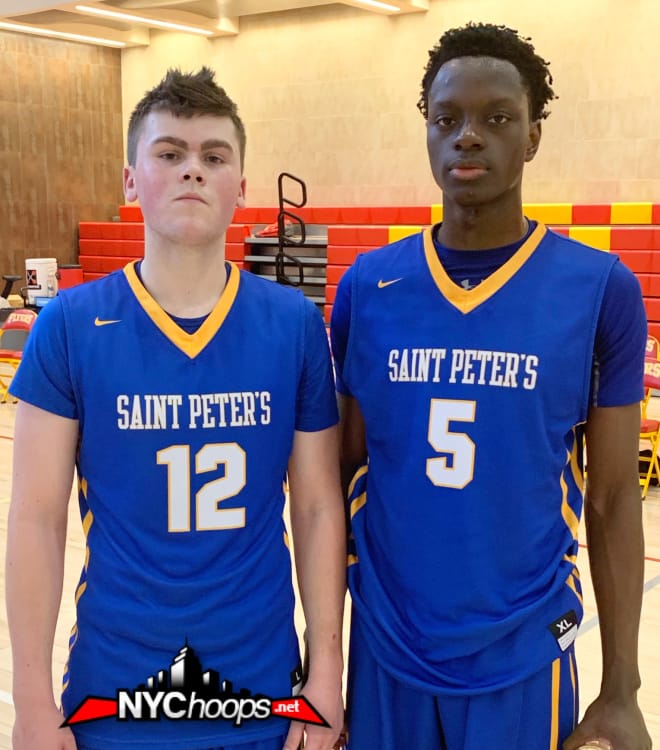 "Going into the game, we knew they could shoot the ball," said Eagles head coach Charlie Driscoll. "We wanted to make sure we contested their three. We didn't do that in the first half. 42 – 40 is not our game. We can't run up and down."
During the second half, Driscoll doubled-down on controlling the pace and the overall game plan with his team, especially on the defensive end and the players responded. "We limited them to one shot, contest all their shots and run our offense and it worked the second half."
The stats bear out the Eagles defensive adjustment as O'Connell and Dorney were limited to one field goal apiece in the third quarter while St. Peter's had a dominant quarter from Achille. What was a 2-point halftime lead ballooned into an 11-point lead. Midway through the fourth quarter, Chaminade's deficit grew to 17 points. Unable to gain traction in the fourth quarter, the Flyers and the Eagles subbed out with a minute and a half left to play.
Clancy was high man for St. Peter's with 32 points (including six treys) with Achille adding 24 points. Dorney led Chaminade with 25 points with O'Connell contributing 21 points