Cardozo Knocks Bowne Off High Horse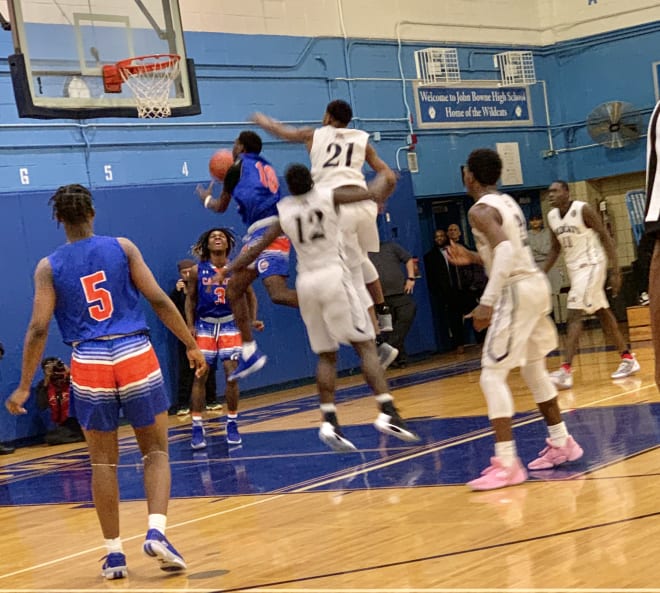 FLUSHING, NY – They say to be the man you've got to beat the man. On Tuesday, the Cardozo Judges did just that walking into John Bowne's gym and defeating the Wildcats, 59 – 52. "We knew we could beat them," said Romello Faison '20. "We had a lot of confidence.
At stake was the number one spot in the PSAL Queens Class AA standings between two of few undefeated teams left in NYC. Cardozo just entered the NYCHoops.net rankings this week for the first time in the #9 spot whereas the Wildcats have been ranked in the top four since the regular season began. "They beat us last year [in the borough championship] so we had to get our revenge," said Andrew Laing '21.
During the warmup quarter, it was up-tempo affair with both teams giving and getting. Bowne had a balanced attack with Amadou Diallo '21 and Mouhamed Dioubate '22 doing work offensive with Cherif Diarra '20 bashing shots left and right. At the end of the quarter, Bowne was in front by five
Dozo countered in the first quarter with buckets provided by Aaron Miller '20, Errol White '20 and perimeter scoring from Laing. With four minutes left in the second quarter, the Judges, with a strong quarter from Faison deleted its deficit and knotted the game at 21. Bowne never saw the lead again as Cardozo took a 28 - 21 point advantage into the third quarter.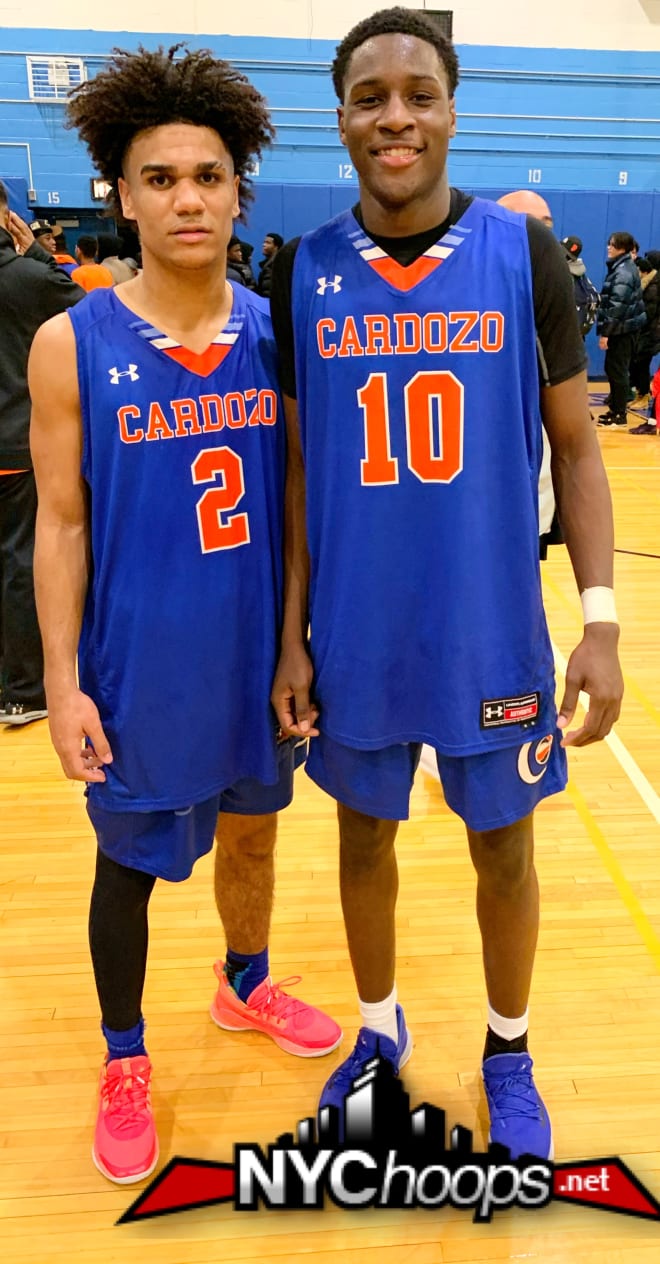 The third quarter was the Miller Time offensively with White battling on the boards against Bownes bigs. Aguibou Balde '21 came up big for the Wildcats but it was not enough. The Judges were still ahead by 12 points to begin the final quarter.
Holding to that lead was not going to be easy. The Wildcats were not going go down quietly. Diallo and point guard Tyshawn Trail '21 help close the gap to six points with 3:40 left to play and again with 40 seconds on the clock but Laing and White helped the Judges weather the storm en route to a 7 point victory.
"The last year or two, [Bowne has] been really good [but] the last 40 years we've been good ," said Cardozo head coach Ron Naclerio referencing Bowne being known as the "Kings of Queens". "We know teams are going to come up and try to knock us off."
Naclerio, who's notorious for his meticulous scouting, said he noticed that Bowne had "tendencies" but would not elaborate how he exploited those tendencies to his teams benefit.
Miller led Cardozo with 15 points with Laing and Miller contributing 12 points apiece and Faison with 11 points. Diallo paced Bowne with a game high 16 points and Balde posting 14 points.
In the PSAL Queens Class AA, Cardozo now stands alone at 6 -0 with Bowne now trailing at 6 – 1 in league play.