iS8/Nike Pool Play: Final Weekend Showstoppers
SOUTH JAMAICA, NY – Saturday began the final weekend of iS8/Nike Fall Tip-Off Classic Pool Play. With an upgrade of intensity on the horizon with the playoffs, NYCHoops.net checked out two of the more intriguing match-ups of the day which were the first and last games of the day.
Team Long Island Bankrupts Road to Riches, 68 – 64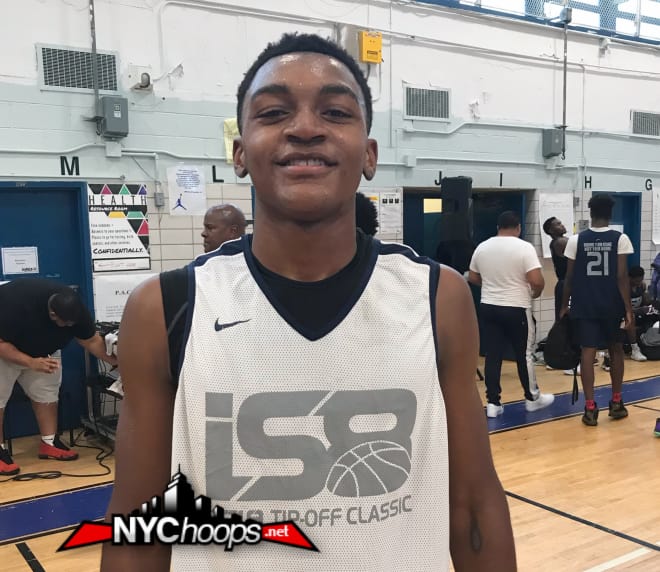 In the first quarter, Team L.I. got an immediate boost from the perimeter from Rhyjon Blackwell (Baldwin '19) along with Divaahd Lucas (Amityville '20), Tyler St. Furcy (Lawrence Woodmere '19) and Mike O'Connell (Chaminade '19). The result would be a 13-point deficit for Roads to Riches in the opening quarter.
More activity by Jaylen Murray (Cardinal Hayes '20) began putting points on the board for Road to Riches by defensively they were unable to stop Bryce Harris (Brentwood '20) who went to work in the second quarter. At the half, Team Long Island held onto a 28 – 16 advantage.
With help from PG Malik Edmead (Deer Park '20), Team L.I. maintained a double-digit lead at the top of the third quarter but buckets by Dylan Wusu (Our Savior Lutheran '20) and uber athletic Ibrahim Wattera '(Mt. Saint Michael '20) began to make serious inroads into the Long Island team's lead.
Due to baskets by Murray and Iowa-bound Joe Toussaint '19 who arrived late, Road to Riches Only down by 6 points at the end of three quarters. Clutch baskets by Edmead, Harris in addition to Blackwell and O'Connell.
Road to Riches made one more run at it late in the game and came within a point with 2:08 left in regulation but the Long Islanders held on to pull a four-point win and go into next week's playoffs undefeated.
Harris led Team Long Island with 16 points with Blackwell contributing 14 points. David Wusu led Roads to Riches with 16 points.
Vikings Fall Prey to D1 Stars, 84 – 81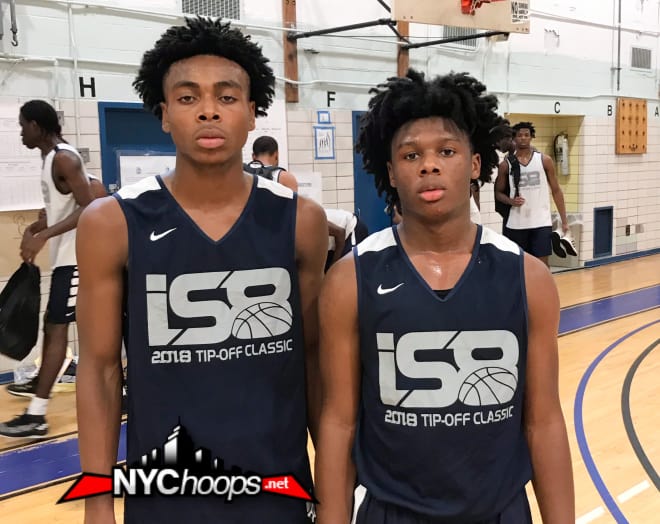 The last game of the day turned out to be the most exciting game of the day and perhaps the weekend as the Viking consisting of players from South Shore HS. took on the D1 Stars. Playoff seeding was at stake since both squads were undefeated.
The Viking took an early lead as Kadary Richmond '19, Femi Odukale '19 and Phillips Joseph '19 put up numbers. D1 Stars were unable counter with Fouseyni Drame (Our Savior New American '20) being their only source of offense. At the end of the warm-up quarter, the Vikings had amassed a 12-point lead.
In the second quarter, down 42 – 30, the D1 Stars got finally off the proverbial mat and began to fight back with Drame's twin Hassan Drame (Our Savior New American '20) joining him in along with Tyriek "TJ" Morris (Nazareth '21). Their combined efforts pulled D1 Stars to within 2 points as the final quarter got underway.