SMARTBall Classic Monday Recaps
HARLEM, NY - Four more high school teams finetuned their games on Monday at the SMARTBall Classic as week two of the single-elimination tournament commenced at Lincoln Park. Public school teams went at it as players from South Shore and Eagle Academy collided. The night cap featured Our Savior Lutheran versus players from Cardozo HS.
South Shore Beats Back Eagle Academy, 55 – 52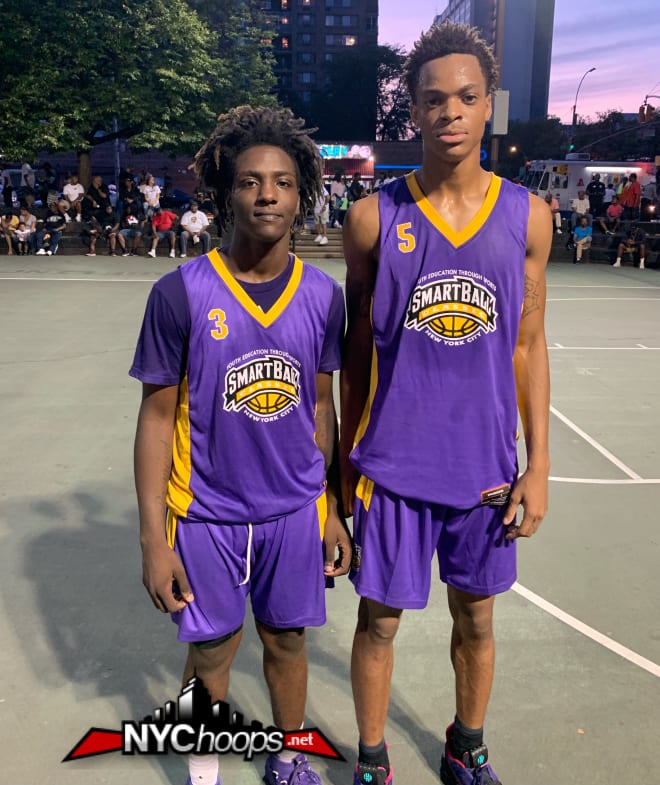 As the got underway, the Eagles got pummeled in the warmup quarter by the Vikings as point guard Kareem May '20 and Marcus Burnett '20 put points on the board. That along with superiority on the boards and the Eagles preoccupation the refs secured South Shore a 21 point advantage with 4:06 remaining in the opening half.
A refocusing on the task at hand coupled with a scoring surge by DaMarco Watson '20 spearheaded an Eagles comeback. Clutch perimeter shots by Kevin Wilson '21 narrowed the gap to 28 – 21 as the third quarter got underway.
The Eagles were within striking range and Anderson Nesbit '20 and Muhamad Diaby '20 soon closed the deficit to 3 points. Aggressive play by Burnett and May kept the Vikings out from by 8 points going into the fourth quarter.
Hampered without the services of their star player Vernon Simmons '20 who's currently playing out of the country, Eagle Academy gave as good as they got in the final stanza. Watson raised his game as did Edwin Santiago '21 but the triad of Josh Palmer, Burnett along with strong rebounding from Michael Emmanuel '20 was enough to seal the win for South Shore.
Burnett led South Shore with 25 points with May contributing 10 points, 3 assists and 2 steals. Watson was high man for Eagle Academy with 19 points, 5 assists and 8 rebounds.
OSL Outmuscles Cardozo, 73 – 59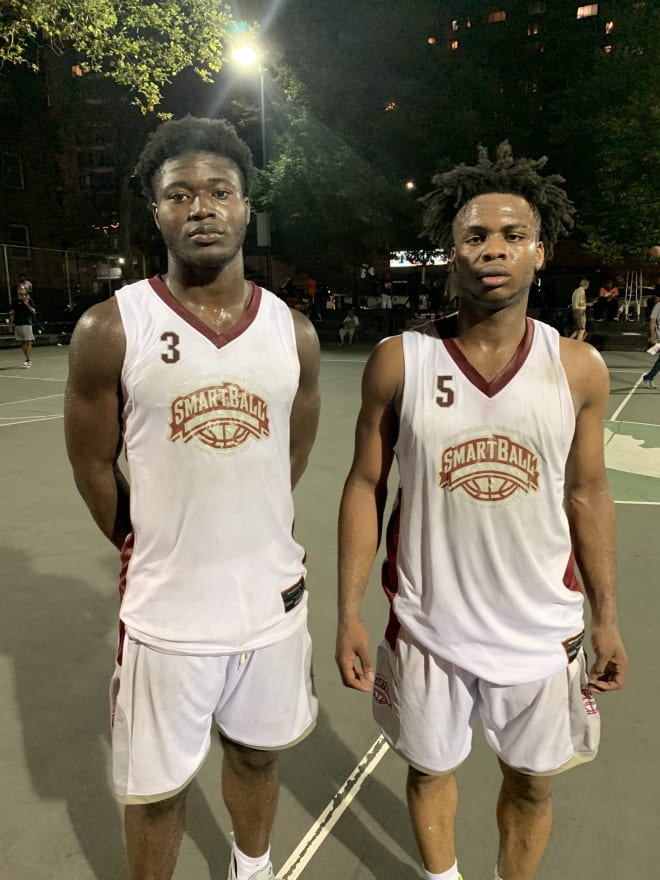 On its face it appeared as if Our Savior Lutheran, a team with multiple D-I prospects, was going to wipe the floor with the players from Cardozo. It became apparent quick fast and in a hurry that Judges were in it to try to win it. Andrew Laing II put Dozo on the map quickly followed by a basket from Charmarri Baskerville '20.
The Judges lead was brief as nationally ranked point guard Posh Alexander '20 put OSL on the fast lane to success. The powerful guard manhandled defenders and even though Cardozo put up a good fight, they had no answer to the questions of how to contain him and overcome OSL's rebounding advantage. With 3:20 left in the first quarter Cardozo gave up its lead and never got it back.
Down by seven points at the end of the first quarter, Dozo made a concreted effort to get back in the game. Sharif Nelson '21 showed his ability to hit from long range and facilitate and an 11 – 5 run pulled the Judges to within a point of taking the lead.
There was still the unanswered question of what to do about Posh Alexander. A late flurry by the senior extended OSL's lead to 33 – 28 at the midway point
Cardozo remained in the hunt so much so that a David versus Goliath ending was unrealistic. Scoring by Laing once again narrowed OSL's advantage down to a point but power moves by Dylan Addae-Wusu '20 and Alexander finally put Dozo's storybook ending to rest.
Ahead by four at start of the final quarter, that lead grew to 9 with 3 minutes remaining. Gassed out and leaving it all on the floor, Dozo ultimately lost by 14
Alexander led all scores with 35 points with Adde-Wusu contributing 12 points & 6 rebounds and Jaquan Sanders '21 adding 12 points. Nelson led Cardozo with 13 points& 3 assists.