Brooklyn Collegiate Powers past Wings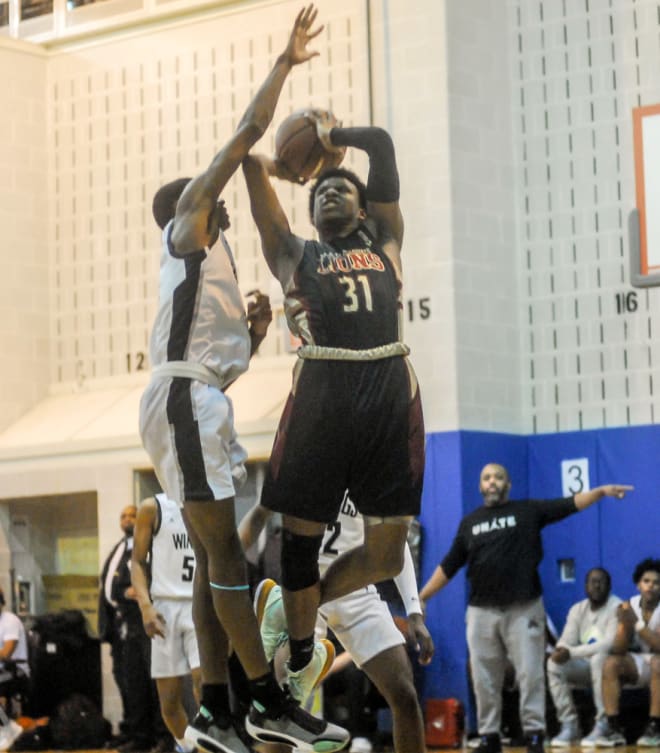 BRONX, NY - The second round of the PSAL Playoffs started last night with 7th seeded Wings tipping off against 10th seeded Brooklyn Collegiate. Wings held a slim lead for most of the game, all the way into the fourth quarter. That was when Brooklyn Collegiate seniors Jaylin Anderson '20 and Majesty Johnson '20 got into a groove and led their team to a 75-64 victory over Wings.
Wings held a 58-54 lead early in the 4th quarter when Brooklyn Collegiate went on a 15-2 run to take control of the game and frustrate a Wings team that had played a good game until that point. After a Wings three pointer, Johnson drained a three-pointer from the right elbow to start the scoring. There were a couple of possessions by both teams and Wings called a timeout leading 60-58.
After the timeout, Anderson, who scored a game high 23 points, finished a Fastbreak with a layup to tie the game at 60. On the next possession, senior guard Kareem Butler was fouled on a three-point attempt and made 2 out of 3 free throws that forced another timeout from Wings, who were trying to stop Brooklyn Collegiate's momentum. That was when Johnson, who didn't score a point in the first half, drove into the lane and scored a tough lefty lay-up. Johnson (12 points) wasn't finished there, driving once again on another possession and finding Anderson for another lay-up inside the paint. That score made it 66-60 and was the biggest lead for Brooklyn Collegiate since the first quarter.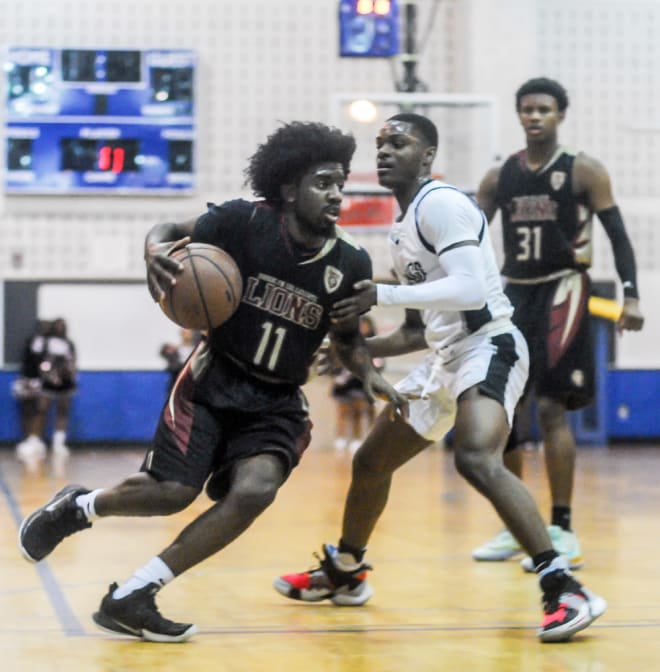 Brooklyn Collegiate had taken control of the game, and you could see the body language of the Wings players change as the quarter went on. It didn't help that Wings top scorer Jose Cuello '20 was in foul trouble for most of the game and eventually fouling out. Brooklyn Collegiate outscored Wings 20-9 in the final period.
The win could be considered an upset since Brooklyn Collegiate was the 10th seed. However, it was a tough draw for Wings because BC isn't a typical 10th seed. They almost won Brooklyn AA this year and missed out by one game. The top seed in the entire playoffs comes out of that league and BC isn't that far behind them. BC could have arguably been seeded higher in this year's playoffs.
Brooklyn Collegiate was the dominant team on the boards. They were relentless and crashed the boards with reckless abandon. They got a ton of 2nd chance points. Ahmarie Simpkins '20 and Tahron Allen '21 were two of the players who helped BC on the boards and they scored 15 and 13 points respectively.
Wings was holding their own until the final quarter, especially Jay Shane Woodward '21 who scored a team high 22 points. He made a few perimeter shots to help his team stay ahead while the game was still up for grabs. Christopher Riley '22 added 14 points, including a couple of threes.
Brooklyn Collegiate will play the winner of Cardozo-Canarsie next Sunday in the quarterfinal round of the PSAL playoffs.